Nowadays, it is effortless to take a snapshot with a smart phone. But

how can we take a single photograph all-together that would record our life continuously for a duration of months?

Let's go back in time to the roots of photographic processes. Photography is literally light drawing on flat surfaces, which started with camera obscura - a natural optical phenomenon used by painters before the invention of photography, where a view from outside is projected through a tiny hole inside a box, or a room and turned upside down. Recently, our life has turned upside down too. Daily routines have become significantly slower since the Covid-19 outbreak.  Meanwhile, we have learned to be more patient and appreciate local environment, each other, and quietness.
​​​​​​​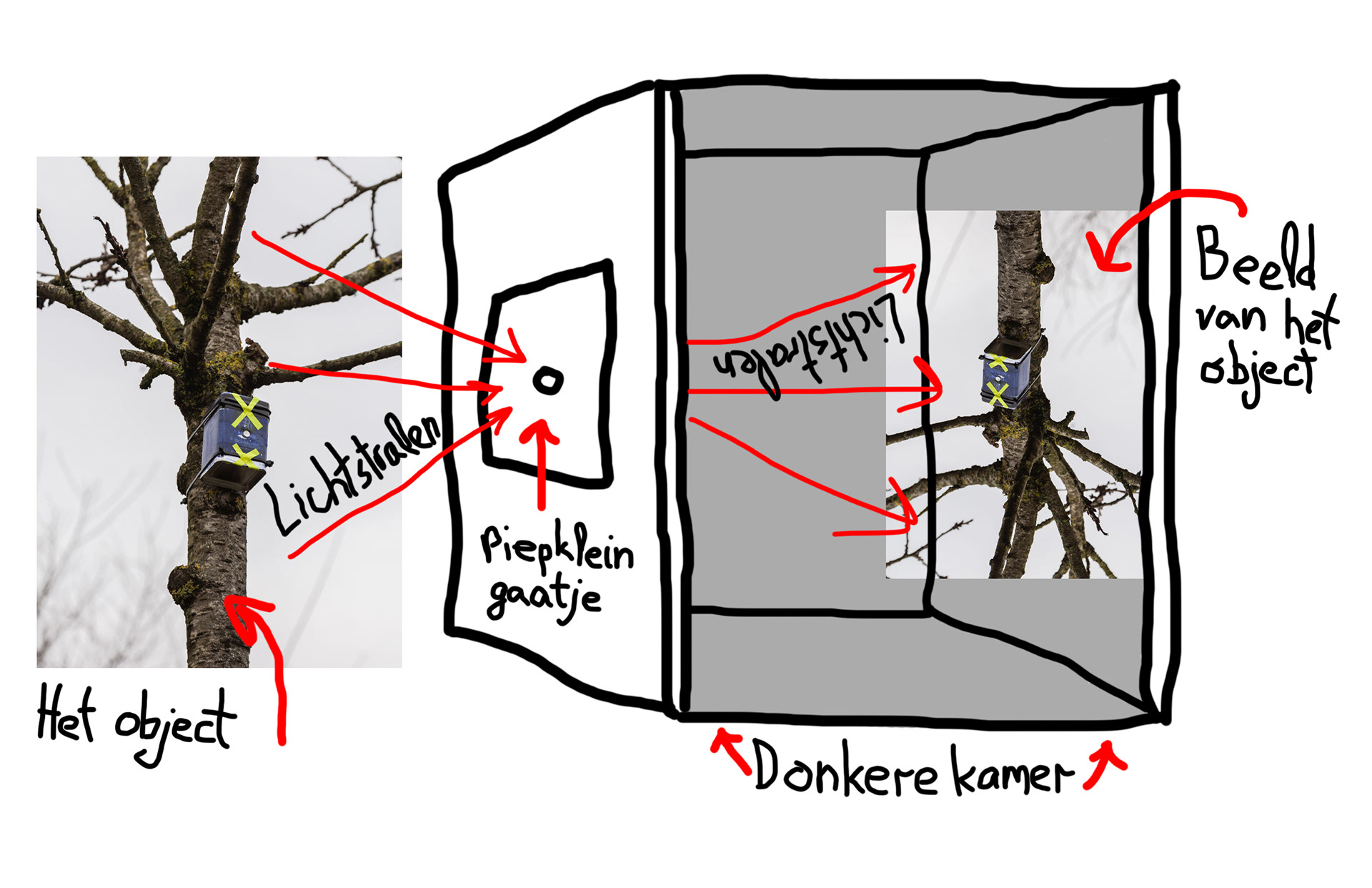 In collaboration with local businesses, schools, and social organisations, the project records the life of two villages through pinhole cameras and solargraphy. The photographs were planned to be exposed for 6 months - as long as it takes the sun to travel from the lowest point in the sky on the 21st of December to the highest point on the 21st of June. The selected photographic method - solargraphy - was selected to depict the slowness and to find comfort and stability in the uncertain times that we currently live in. Unfortunatelly, due to the closure of schools and increased restrictions since December, the pinhole cameras were installed later.
The goal of the project is to raise awareness about instant lifestyle and respect toward local landscape and sustainability. Another goal is to educate about art and photography. 
The results of the pinhole cameras will be displayed as an outdoor exhibition in

6 points

of the Stinzenroute and

2 additional points

expanding the route to the central part of Kollum. Finally, the project aims to broaden the understanding of photography and contemporary art.